Bachelorette parties are fun and special. They celebrate your friendship and affection towards the bride. This year a very close highschool friend of mine asked me to be her maid of honor and I organized a bachelorette party for the second time in my life. Today's post shares five tips for a successful bachelorette party from these experiences. I hope you like it! Español aquí.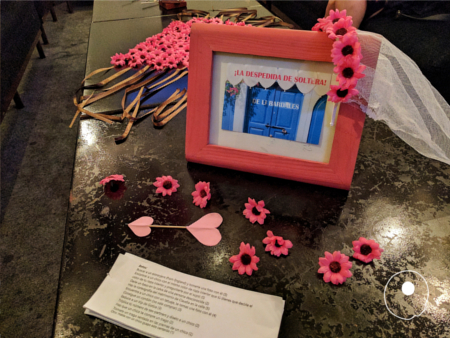 Regardless of the fact that I am by no means an expert in relationships or weddings, it only seems fair to pass down this knowledge that I have gained twice fold. The first time it was for my older sister and, the second, for my great friend. Here is what I picke up. I hope it helps.
1. Inspire yourself and then get real
Planning for a bachelorette party will likely cause a massive brainstorming. It is great to know what the bride wants and consider her friend's suggestions. But it is also good to make decisions from the beginning and get the organization going.
We planning this bachelorette party with the idea of renting a yacht. But we dreamed too big. Not all of our guests could afford it, so we went for a cocktail party. I loved our first idea, but it wasn't right for us logistically. The second was better. It's all good.
2. Pick your venue
Thinking that life is like in the movies, we loved the idea of ​​booking a hotel suite for our bridal shower. To our surprise, the hotels in Lima are not friendly towards bachelorette parties, at least not ours. Several respectable and centrally located hotels like the Westin, Belmond Hotel, Pardo and even Hotel Colon turned us down. I've only recently been schooled at how men do this.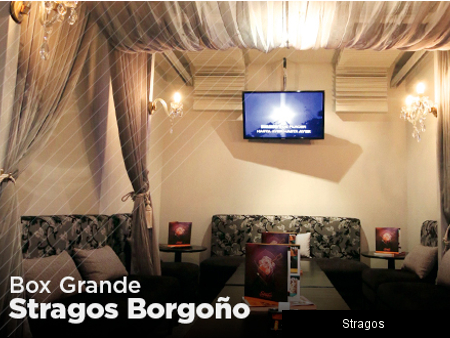 For our Plan B we booked a karaoke box, which worked out well for us. The box assured us privacy, a sound system, access to the kitchen and bar, waiter service, and other stuff. Be sure that your venue is strategically located for your activities. Example, close to bars. See photos or visit it before putting cash down so that you can choose the one that best fits your theme and vision. We chose the Stragos Borgoño Karaoke venue in Miraflores. If you have a house, even better.
3. Clear accounts make for long friendships
Stress free planning requires clarity with the budget from the get-go. It is considerate to discuss what you have in mind with the bride's guests in order to have a consensus on the estimated cost. Collect all the expenses under one payment – including cab fares and tips- and round up the number (no change).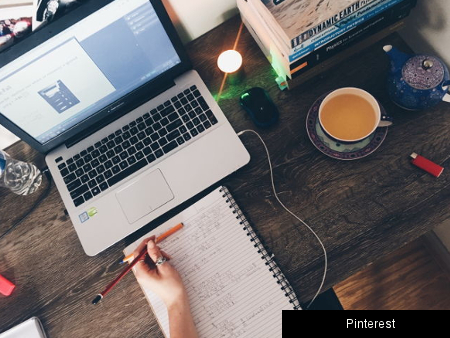 I passionately recommend collecting the payment before the event and having a clear deadline. The reality is that not all the guests who confirm will go. Not paying ahead can cause uncomfortable situations when asking for their contribution. This will save you the awkward request during and, even worst, after the event.
4. Plan for fun
Make sure you have fun by planning out your activities. Your event will depend on the bride and her friends. Not all hen parties need an exotic dancer. If the bride is outgoing, it is fun to give her dares to do in public places. There are lots of fun ideas online if you need some inspiration.
For our bachelorette party we had two dare activities for the bride. We gave her a list of dares, which we had voted on by Google Forms, that she had to perform or drink from a spiked tumbler. We also had a truth and dare balloon dart board I saw on ​​Yuya's videoblog. The basic materials for the second were balloons, paper, a background where to stick the balloons, and a dart made with a stick and pin. This game was a fun way to end our evening.
5. Say yes to the decoration
Decoration is a must. You will enjoy how special it looks when you see the final result. It does not have to be expensive. You probably already know, but Pinterest has endless ideas for party decor. Whether you have a theme or not, let yourself be inspired.
Our bride loves the movie Mamma Mía and we love Santorini. For our decoration we chose a white and fuchsia Mamma Mía theme, with white balloons and pink pompoms. The guests wore flower head bands with fuchsia daisies and the bride who had the same flowers in her veil. We made them ourselves using a glue gun. In Lima you can find all the materials at comfortable prices in the center of Lima. If you are elsewhere, you can find them in specialty stores or online.
Bonus. Ask for help
Planning for a bridal shower is like planning any event. Organizing and carrying out the activities takes time. Don't be afraid to ask for help and delegate tasks with other bridesmaids or guests. We split up some of the activities and we were happier about it.